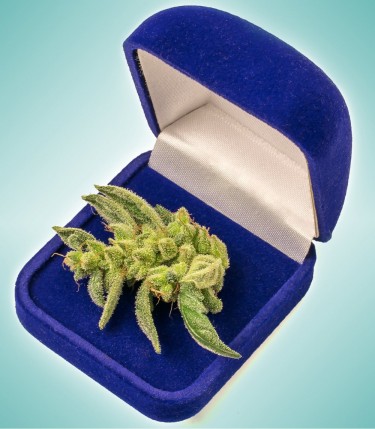 The 2020 holidays are well behind us now, but it's likely you're still enjoying some delicious bud from one (or more) of your Christmas presents.
After all, they say that the best gift-giving policy is to give gifts you yourself would love to receive. And according to polls, cannabis has been on the top of gift-giving lists. A recent survey conducted by California-based marijuana company Glass House Group reveals that cannabis is indeed the most popular choice for gifts during the holiday season.
They found that among the various cannabis products available, flowers, edibles, and pre-rolls were the most popular. A majority of the 630 survey participants also said they were going to replace alcohol for cannabis during holiday merry-making. Additionally, 71.2% of respondents said they would be giving bud to their friends while 65.2% would be gifting family members, while 40.8% said they were giving to their significant others.
Almost 2/3 of the respondents admitted they will be turning to cannabis as a replacement for alcohol during the festivities, but 16.5% said they were undecided. Sixty-seven percent also said they would be replacing alcohol with cannabis more than they did in 2019.
What was interesting was the reason behind respondents' use for cannabis; 53.4% said that holiday stress caused them to consume more while 45.6% said they would use cannabis to celebrate the holidays. Meanwhile, 50.3% said they turned to cannabis to treat pain relief, while 43.3% said they were using it to enhance creativity.
According to Glass House Group co-founder, CEO, and chairman Kyle Kazan, the survey's results prove that cannabis isn't just a popular holiday trend but it's actually becoming more mainstream. "With health and wellness top of mind during the ongoing pandemic, it's also not shocking that more consumers plan to replace alcohol consumption with cannabis this year," he said in a statement. "As we make our way into 2021, we will look forward to rolling out new products from Glass House Farms, bringing our customers new retail experiences and continuing to provide new insights into the fastest-growing consumer movement our country has seen in nearly a century."
"As we close out another groundbreaking year for cannabis, this new poll reveals gifting cannabis products is one of the hottest consumer trends this holiday season," Kazan says. "We're witnessing a paradigm shift and the poll shows that cannabis is becoming a mainstream choice for consumers."
Same Sentiments In Canada
Canadian consumers share the same sentiments. The recent survey conducted by Maru/Blue, and commissioned by FIGR Brands Inc., revealed that 32% of respondents will consider giving cannabis during the holidays. Most cited friends as the likely recipients, followed by siblings, spouses, and partners. Surprisingly, 27% of them also said that they are considering giving cannabis to their parents.
On the other hand, gift receivers wished to get edibles the most (49%), followed by flower, pre-rolls, joints, then oils. "Canadians' openness to gifting cannabis likely has to do with the broader normalization of cannabis," explains FIGR marketing director, Marta Clark. "As comfort level and cannabis knowledge grows, we'll continue to see more people gifting cannabis products to their loved ones," Clark tells The Growth Op.
One in every 10 respondents also said that they were likely to offer cannabis to their guests when entertaining at home. Even more surprisingly, around a third of respondents said that they intend to pair weed and food whether they were going to enjoy it alone or with their peers. Additionally, 36% of them said they were more likely to consume cannabis before they feast on holiday meals.
"The holidays will already look a little different this year, but it's exciting to know that Canadians are finding new ways to integrate cannabis into their celebrations and embracing it amongst their traditions," said FIGR Brands president Harvey Carroll, to the Growth Op.
Why Cannabis Is The Best Gift
There are many reasons to gift your loved ones with cannabis, whether it's Christmas or any other special occasion:
Give the gift of healing! There are so many different varieties of cannabis, whether it's high in THC or CBD, to help a loved one who is struggling with pain, depression, and anxiety. You could even give it to a friend who is stressed out with work, and teach them the magic of unwinding at the end of the day with cannabis instead of alcohol.
There's a product out there to suit all kinds of budgets. We know not everyone has the luxury of gifting high-end cannabis products, but the good news is that there's so much out there to choose from. Whether it's an affordable pre-roll, some beautiful papers, or some good old flower, there's a cannabis gift for everyone and gift-givers of every budget.
Make someone happy! If you have cannabis enthusiasts in your life, you know they'll always be looking for weed of some sort. Why not give them something you already know they love and will use all the time? Best of all, if you give a cannabis enthusiast more cannabis, you already know that your gift is going to go a long way.
Check out the shop for some gift ideas – it's never too late to give someone cannabis no matter what the reason for celebration is.
CANNABIS PRESENTS AND IDEAS, READ MORE…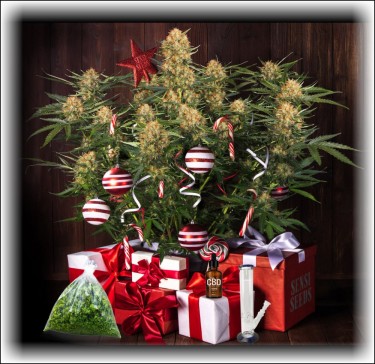 CAN YOU GIVE SOMEONE WEED AS A CHRISTMAS GIFT? READ THIS!
OR…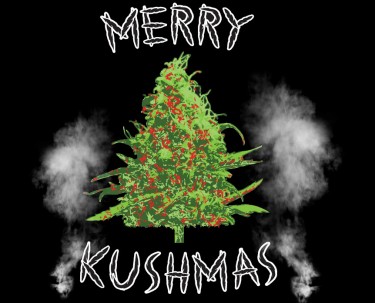 THE BEST MARIJUANA GIFT IDEAS THIS KUSHMAS SEASON!