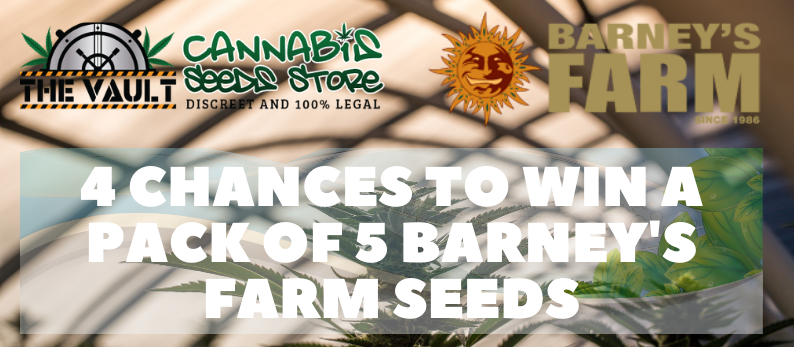 We're upping the ante here at The Vault in 2021. We're aiming to give you more promo's this year than we ever have – and that's a tall order!
To kick us off in 2021 we're going to give up some seeds via our long time friends at Barney's Farm! Barney's consistently support the Vault and if you've bought from us over the past few years you'll have received at least one Barney's Farm seed in your order.
We've got 4 different strains for you to win and they're listed below.
Before kicking on, let's give you some background on Barney's Farm…
About Barney's Farm

Over the last decade, Barney's Farm has produced some of the world's most popular varieties of cannabis, Winning the Cannabis Cup and Indica/Sativa Cups with G13 Haze, Liberty Haze, Amnesia Haze, Willie Nelson, Cookies Kush, Pineapple Chunk, Tangerine Dream and many more, and Critical Kush becoming a bestseller within months of release.
Despite a history spanning nearly 30 years, Barney's Farm's popularity has never diminished. New strains are frequently released, allowing for an ever-increasing audience to continue to enjoy high-quality seeds from a company that started, literally, at the top and has remained there ever since.
About The Seeds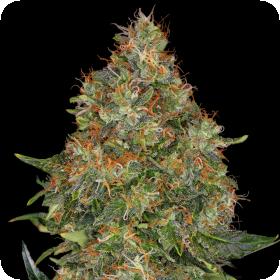 Pineapple Express Auto
The world famous Pineapple Chunk is now available in an auto-flowering variant. Pineapple Express Auto is a hardy, fast flowering and easy to grow cannabis plant giving generous yields of heavy buds coated in resin.
Pineapple Express Auto produces an impressive 60 to 100 grams per plant of delicious earthy Indica. The vegetation period is just four weeks with a flowering period of just thirty days.
Pineapple Express exudes mouth-watering sweet aromas with an intense pineapple flavour. The effect of this amazing strain allows the body to relax by creating stress reducing calmness.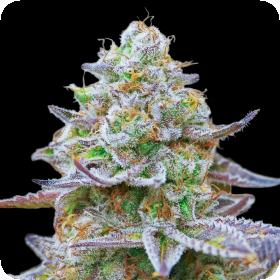 Gorilla Zkittlez Auto
Unleash the gigantic power of West Coast genetics with an amazing fusion of GG 4 and Zkittlez. Introducing Barney Farm brand-new Gorilla Zkittlez An exquisite trichome celebration awaits the patient following 60 days in bloom. You won't forget the first time you experience her fertile fruits.
Leaning toward the Indica side of the cannabis spectrum, this emerging favourite is a powerful and thought-provoking beauty, whose trichome-laden glistening pistils will delight all comers.
Why not let her medical grade 24% THC seduce you into a warm realm of rest and relaxation that you will never want to leave. Flowering times of 8-9 weeks can be expected indoors, with outdoor grows finishing in early October.
Expect up to 2.5 kg from a well cared for outdoor grow and a final height of up to 1.7 m. Get hold of some Barneys Farm Gorilla Zkittlez today.
Wedding Cake
Wedding Cake is an indica-dominant hybrid bred by crossing Cherry Pie and Girl Scout Cookies. This a very potent strain which is probably best consumed in the evening when you have nothing pressing to do.
The taste is earthy, sour and slightly sweet, it also gives a pleasantly sweet aroma when in the flowering phase. Yields are above average, indoors you can produce from 500 – 600 g/m2, solid, dense, colourful buds, after approximately 8 weeks of flowering.
Effects are calming, happy and great for relaxation. Medicinal benefits are commonly used for anxiety, depression and pain relief.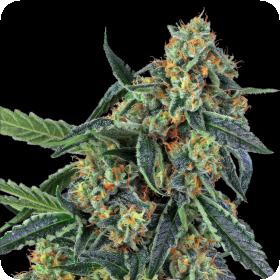 Critical Kush
Cookies Kush is another wonderful strain from the breeders at Barney's Farm. The strain won the Cannabis Cup in 2014 and is a combination of GSC and OG Kush, two already popular strains.
It is the most exciting new strain currently on the market and has become an instant hit with the cannabis community. The Girl Scout Cookie strain was specially selected and crossed with a powerful and impressive form of OG Kush.
The breeders then went even deeper, backcrossing the strain until they found exactly the right balance. Cookies Kush has the smell and sent of fresh cinnamon accompanied by a delightfully earthy and nutty after taste. This is certainly a not to be missed strain from the ever-impressive Barney's Farm seed company.
How To Win

There are 4 prizes of 5 seeds of the above!
Simple! Just write the word 'Barney's' in the comments below.
If you have used Barney's seeds in the past let us know about your experience however that's not necessary to enter.
Terms
The promo is live now and the winners will be announced on Tuesday 26th January.
Legal Disclaimer: The competition winners will have their prizes sent to them via recorded delivery. If you win the competition but don't receive your prize, we cannot resend competition prizes, so you'll have to raise this with your local delivery service (In the UK, for example, this would be Royal Mail).
Remember: It is illegal to germinate cannabis seeds in many countries including the UK. It is our duty to inform you of this fact and to urge you to obey all of your local laws to the letter. The Vault only ever sells or sends out seeds for souvenir, collection or novelty purposes.